The Internet is a gathering of people, each with something they offer and each with things they want. It's a social setting – and like all social settings, the rewards go to the people who make themselves known, who get other people talking, and who add something both to the conversation and to the lives of people searching to meet their needs.
So, the first rule of being relevant in the digital world is to actually be a great solution to your customer's needs. If you don't have that part squared away, you don't deserve to have search engines lend their credibility to your efforts by making introductions on your behalf.
Once you deserve to be introduced to your potential customers, there are five core elements of digital relevance for you to consider. Slingshot's delivery model, and the key to SEO success and digital relevance for clients, is all about CLASS – an acronym that stands for Content, Links, Architecture, Social, and Strategy.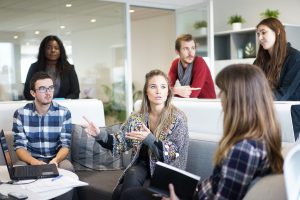 The lesson for brands to learn about Internet marketing, and choosing professional SEO consultants in particular, is the same one we all learned as kids: being a prominent citizen is great, and the system is set up to reward you for contributing value to the world. Brands who keep their focus and their vendors oriented on adding value to the conversation will always be safe. But as some brands have learned the hard way, falling in with people who lead you to lie, manipulate, and behave in generally obnoxious ways will eventually cost far more than the short-term gains are worth.
The goals and social implications of search are truly noble. They reward excellence with visibility, merit with opportunity, and service with new relationships. This is a great time to be a digital company of character (and an important time to learn to be one if you're not already). Experience what Slingshot SEO's best in class enterprise SEO services can do for your company.