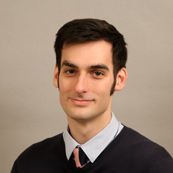 by Steven Shattuck
Companies raising the bar with their workplace practices were recognized tonight at the Indiana Roof Ballroom by the Indiana Chamber of Commerce. The organization unveiled rankings for the 70 companies from throughout the state that made the 2012 Best Places to Work in Indiana list (which was released February 21). The awards dinner was presented by Comcast Business Class.
Two Central Indiana companies garnered the top honors. Law firm Hollingsworth & Zivitz, P.C. of Carmel, founded in 2004 and specializing in family law, finished first in the small to medium-sized employer category. Among large employers it was a repeat from 2011: the Microsoft Corporation, whose local Indianapolis office delivers business consulting on software and technology solutions.
At the dinner, representatives from all designated companies were presented with Best Places to Work awards of excellence. Two companies – Edward Jones (statewide) and Katz, Sapper & Miller (Indianapolis) – have made the Best Places to Work list all seven years of the program.
The top companies in the state are determined through employer reports and comprehensive employee surveys. Winners were selected from two categories: small to medium-sized companies of between 15 and 249 U.S. employees, and large-sized companies consisting of 250 or more employees nationwide. Out-of-state parent companies were eligible to participate if at least 15 full-time employees are in Indiana.
The Best Companies Group, which handled the selection process, oversees similar programs in 21 other states.
"Hollingsworth & Zivitz and the Microsoft Corporation, along with all of the organizations on the list, epitomize first-rate employers because they understand that making employees feel valued goes hand-in-hand with the success of the business," states Indiana Chamber President Kevin Brinegar. "We are pleased to acknowledge their efforts for fostering a positive and productive work environment."
More information about the Best Places to Work companies is available via a special section of the May/June issue of the Indiana Chamber's BizVoice® magazine, a statewide publication released tonight and accessible online at www.bizvoicemagazine.com.
All companies that participated in the 2012 Best Places to Work program received an in-depth evaluation identifying strengths and weaknesses according to their employees. In turn, this report can be used in developing or enhancing employee retention and recruitment programs. For more information on the Indiana Chamber's Best Places to Work program, go to www.bestplacestoworkIN.com. You can sign up to be notified by e-mail when application details for the eighth annual competition are announced this summer.
In addition to Comcast Business Class, Best Places to Work in Indiana is sponsored by: Ice Miller LLP; Brinks Hofer Gilson & Lione; Horseshoe Casino Hammond; Mussett, Nicholas + Associates, Inc.; ADVISA; FedEx; Jackson Lewis LLP; Matrix Integration, LLC; Purdue University; and Smithville Communications, Inc.
The full list of the 2012 Best Places to Work in Indiana companies by ranking:
Small to Medium-sized Companies (15-249 employees)
Hollingsworth & Zivitz, P.C. Carmel
E-gineering, LLC Indianapolis
Indiana CPA Society Indianapolis
SEP Carmel
Purdue Federal Credit Union West Lafayette
Lawson-Fisher Associates P.C. South Bend
Somerset CPAs Indianapolis
HardingPoorman Group, Inc. Indianapolis
Slingshot SEO, Inc. Indianapolis
Delivra Indianapolis
Wessler Engineering Indianapolis
Indesign, LLC Indianapolis
BlueSky Technology Partners Noblesville
Indiana Organ Procurement Organization Indianapolis
Magnum Logistics Plainfield
Private Fleet Backhaul Anderson
Jackson Systems Indianapolis
Leaf Software Solutions, Inc. Carmel
Visiting Nurse & Hospice of the Wabash Valley Terre Haute
Eli Lilly Federal Credit Union Indianapolis
United Consulting Indianapolis
Apex Benefits Indianapolis
Butler, Fairman & Seufert, Inc. Multiple
Bluefish Wireless, Inc. Indianapolis
Katz, Sapper & Miller Indianapolis
One Click Ventures Greenwood
First Harrison Bank Corydon
Courseload, Inc. Indianapolis
Borshoff Indianapolis
Bingham Greenebaum Doll LLP Indianapolis
Diverse Staffing Services, Inc. Indianapolis
Fusion Alliance Indianapolis
The Skillman Corporation Indianapolis
DSM Coating Resins Frankfort
United Way of Central Indiana Indianapolis
Community Bank Shares of Indiana, Inc. New Albany
Finance Center Federal Credit Union Indianapolis
MJ Insurance, Inc. Indianapolis
Allegient, LLC Indianapolis
Large Companies (250 or more employees)
Microsoft Corporation Indianapolis
ExactTarget Indianapolis
Edward Jones Statewide
Centier Bank Merrillville
Brotherhood Mutual Insurance Company Fort Wayne
Ogletree Deakins Law Firm Indianapolis
Sogeti USA Carmel
Interactive Intelligence Group, Inc. Indianapolis
Heartland Payment Systems Jeffersonville
Shiel Sexton Company, Inc. Indianapolis
Hall, Render, Killian, Heath and Lyman, P.C. Indianapolis
Total Quality Logistics Indianapolis
FORUM Credit Union Indianapolis
Hilliard Lyons Multiple
Cassidy Turley Indianapolis
Blue & Co., LLC Carmel
WestPoint Financial Group Indianapolis
Trilogy Health Services, LLC Hanover
WOW! Internet-Cable-Phone Evansville
Employment Plus, Inc. Bloomington
Emmis Communications Indianapolis
The Capital Group Companies, Inc. Carmel
Horseshoe Casino Hammond Hammond
Union Hospital Inc. Terre Haute
Medtronic Warsaw
Hancock Regional Hospital Greenfield
Traylor Bros., Inc. Evansville
CliftonLarsonAllen LLP (CLA) Indianapolis
St. Joseph Hospital Kokomo
RCI Carmel Citizens Financial Bank Munster
The Indiana Chamber of Commerce is the state's largest broad-based business advocacy and information organization, representing nearly 5,000 member companies that employ 800,000 Hoosier workers.
Categories: