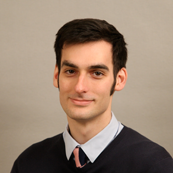 August 14th, 2012
by Steven Shattuck
Largest National Study to Date Helps Marketers Understand and Track Which Online Channels Are Generating Returns
Slingshot SEO, the innovative firm delivering digital relevance for deserving brands, has produced a new e-book that helps marketers measure their online marketing campaigns.
"Valuing Digital Marketing Channels with Attribution Models" is the most comprehensive resource for marketers who are new to online attribution modeling. Included in the e-book is the largest national study to date, which analyzed data across 23 million online conversions and 150 million consumer touch points. The study highlights the performance of various digital marketing channels, discovers the most common paths to conversion, and identifies which channels are the most effective across specific points in the customer journey.
"This e-book gives marketers the tools to track and value the impact on sales from any digital marketing channel," said Aaron Aders, co-founder of Slingshot SEO. "The Multi-touch Study section gives marketers a sense of experience using multi-touch attribution, even if this is a new concept to them."
Additional features of the e-book include a campaign model assessment to help marketers choose with attribution model(s) are most relevant to the needs and goals of any digital marketing campaign, as well as a step-by-step guide on how you can implement multi-touch tracking on your website using Google Analytics and organize the data for multi-touch attribution modeling using Microsoft Excel.
"By downloading this e-book, marketers can more fully and appropriately value the sales impact of all digital marketing channels," Aders concluded.
The free e-book is available for download on the Slingshot SEO website.