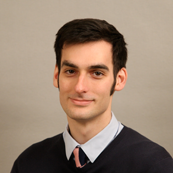 by Steven Shattuck
Slingshot SEO, the innovative firm delivering digital relevance for deserving brands, will be exhibiting at three leading national trade shows next week.
"As Slingshot SEO moves from a regional to a national focus, and from midcap to enterprise clients, it is critical we have a presence at industry events like these," said Jen Wilfong, Vice President of Marketing. "The Slingshot SEO team will be covering these events from coast to coast."
Slingshot SEO will be an exhibitor's sponsor at the BlogWorld & New Media Expo, June 5-7 in New York City.  Billed as the place where new media becomes new business, BlogWorld & New Media Expo attendees reach and influence over 250 million people and generate 400 million impressions over the course of the event.
Slingshot SEO will also be an exhibitor sponsor at the 8th annual Internet Retailer Conference and Exhibition, June 5-8 in Chicago. By far the world's largest e-commerce event, the Internet Retailer Conference and Exhibition will host 8,000 e-retailing executives who will learn the latest practices and tools for connecting with the 21st Century consumer through social media, e-marketing, web merchandising, improving back-end operations, and boosting conversions and profitability.
Slingshot SEO will also invade Seattle next week at the SMX Advanced conference which runs June 5-8. SMX Advanced is the only search marketing conference designed exclusively for experienced internet marketers.