by Jay Love
Last week we explored how an increase in communication can enhance any organization's culture. Our exploration continues this week with me first touting one of the most appreciated perks at Slingshot SEO, something that adds quite a bit to our daily culture–our four-day work week! Yes, an exclamation mark because virtually every employee adds such emphasis anytime we discuss it.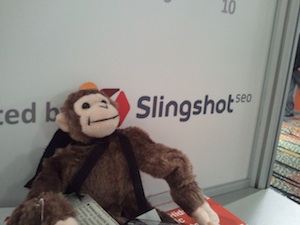 Why does a four-day work week make such a difference in our culture?
Every team member gets a full day devoted to research, which means staying abreast of a rapidly changing industry.
The other four days are 10 plus hours of action packed daily activities; there is never a dull moment.
Thursday nights after work become a time to gather, relax and often enjoy each other's company.
It attracts top-notch, young employee talent like a powerful magnet.
During research time on Friday's you can actually be available to meet household repairmen, plan three-day getaways, volunteer at a non-profit or just spend time with family.
Daily productivity improves.
How do I enhance this aspect of our culture? By fully embracing it and protecting it!
The next facet of our culture is just starting to hit its stride. We have a "culture" committee whose sole job revolves around planning events and activities that add to our culture. I recently sat in on one of the committee's lunchtime meeting; the ideas were flying furiously back and forth.
It didn't take me long to jump in and make several suggestions. Events were a bit of my specialty at previous companies. I loved being an active part of every event- ranging from a Fourth of July week watermelon seed spitting contest and an online "Family Feud" game show between departments to charity volunteer days, card tournaments and, my favorite—dodgeball!
Those ideas will be rolling out over the next several months. Hopefully, they can build upon past events which provided fun and a chance for the team to mingle in so many different manners.
My first activity to add may be the simplest idea of all. It builds upon the communications theme of my last post. Based on the results of the first few occurrences of it, I am hopeful it can continue indefinitely. I refer to it as the CEO roundtable.
The concept is simple. I personally invite anyone on the staff to join me for lunch in groups of four or five on selected Wednesdays where anything and everything can be discussed. No two people are from the same department, so we avoid current issues in any one department and truly get to know each other. In other words, like the legendary Knights of the Round Table in medieval times, everyone is equal and is there to learn from and help each other.
At these round–table discussions, I always ask if they have any questions about me, the company or what the future will bring. The answers are, more times than not, well thought out and very thought provoking. I often see the faces of future leaders around the table. Hopefully, a tidbit or two from me or one of the others attending will aid in their future ascent!
My favorite part of the conversation is when I ask them for ideas and suggestions on how to improve our company and our culture. The ideas are often well thought out and some of them have proven useful. One of those great and useful ideas came out when we were discussing the concept of OTM or outstanding team member, a concept I discussed in my previous post. A team member related how another tech company made a similar award each month, but, went a step further by using a children's book about a certain animal and its tenacity. Each monthly winner picked a page in the book and wrote what the award and the company meant to them. As you might guess, the book becomes quite a treasure.
I would like to announce that we will blatantly replicate that wonderful tradition immediately. Since our animal mascot is a small stuffed Slingshot monkey that screams a bit when launched, we will turn to none other than Curious George in the story to the right to start the tradition at Slingshot SEO…
I cannot wait to see the thoughts and stories shared by our OTM's! The brand new shiny copy of the book is already in the hands of Jesse Luke and Abbe Yale, last month's winners, awaiting their comments. Perhaps the Smithsonian will be asking for it 10 years from now…