by Casey Szulc
The 4th of July ranks pretty high on my favorite holidays list, right above Singles Awareness Day and just below the NBA All-Star Game.  All kidding aside, the 4th of July is a wonderful holiday, a perfect microcosm of summer, minus all the burnt hamburgers (thanks, Dad) and close calls from fireworks (thanks, Uncle Dave).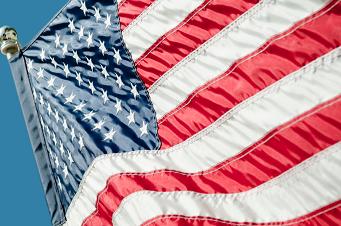 How do holidays, like Independence Day, affect search traffic for certain keyword phrases?  We know it's a weekend of heavy consumption and traveling.  The golf courses are packed, the grocery store is all out of sparklers, and some guy is parking on my front lawn to get a view of the fireworks show (it's okay, he paid me $5).
Being from Illinois, my sister and I used to drive to the wilds of Indiana to buy fireworks legally, scoping out billboards on the highway for the classic "Buy 2, Get 26 Free!" deal.  I just realized yesterday that we could have tickled search engines for the best deal instead of hunting down billboards.  I don't need data to show you that more and more referrals are coming from search engines than ever before.  Whether it's finding a new grill, cornhole set, tee-time, or a hospital for when your brother puts a sparkler down your shirt, we turn to search engines for answers.
So, to kick-off the weekend, I've gathered search traffic data for some holiday keywords that typically spike in the summer time.  To test your perception of search traffic, guess which keywords are searched more often.  This is not easy.  You may be surprised at some of the answers…
Which Keyword Do You Think Has More Search Traffic (in July)?
(Using phrase traffic. Example: "hamburger" includes "hamburger buns" and "best hamburgers") Answers at the bottom of the page!
1. Patio Furniture or New Grill?
2. Hamburger or Hot Dog or BBQ Chicken?
3. Coke or Pepsi?
4. Snappers or Glow Sticks?
5. Golf Courses or Hospitals?
6. Lemonade or Jello?
7. Parties or Bars?
8. Bean Bag Game or Cornhole Set?
9. Independence Day or 4th of July?
10. Fireworks or American Flag?
Answers:
1.    Patio Furniture (823,000), New Grill (1,300)
2.    Hamburger (673,000), Hot Dog (823,000), BBQ Chicken (135,000)
3.    Coke (1,220,000), Pepsi (823,000)
4.    Snappers (27,100), Glow Sticks (49,500)
5.    Golf Courses (1,000,000), Hospitals (1,830,000)
6.    Lemonade (823,000), Jello (673,000)
7.    Parties (1,500,000), Bars (4,090,000)
8.    Bean Bag Game (6,600), Cornhole Set (6,600) OF COURSE IT'S A TIE!
9.    Independence Day (673,000), 4th of July (6,120,000)
10.  Fireworks (9,140,000), American Flag (450,000)
All U.S. Phrase Traffic Data (July 2010) from Google Adwords Keyword Tool
Have a safe 4th of July, everyone!