August 6th, 2012
by Guest Blogger
Producing enough content to satisfy Panda, Penguin and the rest of the zoo animals is difficult enough, but let's assume you have a firm grip on producing at least one blog post a day and multiple pieces of advanced content a quarter. Great! But have you noticed your content starting to get a little stale? Maybe even a little predictable?  Well here's the next trick to keep your visitors coming back: keeping your content fresh and unexpected. How? It may not be easy, but start producing different types of content outside the usual blog, video and white paper go-tos.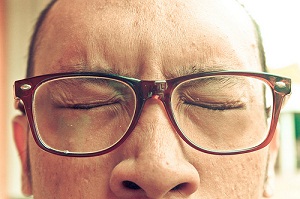 Here are a few top-of-the-funnel (TOFU) content ideas you (probably) haven't thought of yet:
Expert Interviews: It is so easy to let your copywriter take control (since they are indeed talented) and get stuck writing blogs from his corner rut. But receiving no outside input is how ideas become scarce. Let your copywriter refresh by interviewing a handful of experts. These "experts" can range from internal company executives to outside specialists, such as doctors. From each interview, your writer will be able to gain about three to four new ideas with expert quotes to include in each one.
Two-Sided Arguments: Conflict is one of the easiest ways to stir up interest. I am not talking an all-out brawl, but maybe two intelligent, well-informed employees see a topic from two different perspectives. Why not let them duke it out in writing? Get people to comment about their thoughts and ideas on the topic, too. Your site visitors will see that your company really thinks through each and every service it provides. Just be sure to include some sort of closure about whatever conclusion is reached.
User-Generated Testimonials: Any time your company can get customers to talk positively about its product or service is a win, so why not put it in a video or at least in writing? Next time you are at an event or seminar, take your Flip Cam. When you find someone who says, "I really love what you guys did with that…" stop them, get out your camera, and ask if you can start filming. Many times, they will be happy to oblige. Another option is to run a campaign. Say your company sells a product that is intended to make people's lives easier. Ask them to send in a video of how they use the product and how it has affected their life. Offer a prize for the best video to ensure usable, sharable content.
Interactive Material: Give your readers a way to connect with your materials. When they can put their own spin on a piece of content, it becomes their own and an immediate connection is established. This is where you can really let your creativity shine. Cook up maps that can be personalized, timelines that customers can add their own bullets to, or games they can play and learn something from at the same time. This sort of content may take a little more time to develop, but the relationship garnered will be well worth it.
Humor-filled Prose: Business to business communication can admittedly get a little dry. But we have to remember that it is still a real-live person with emotions on the decision-making side of content. Appeal to their human side with a little humor. If you can make someone laugh, you are much more likely to build a relationship with them. When you build a relationship, it is that much easier to sell your service to them. So go on, crack a joke or tell a funny story; your customers will figure out that they are working with real people and find it much easier to buy from you.
These ideas require a bit more planning and development, but the payoff is keeping loyal visitors and creating new regular visitors. Keep your mind open and your ideas flowing. Content written for businesses does not have to be dry; instead, it can be intriguing, informative, heated, collaborative or even funny. What out-of-the-box content have you come up with? Let us know in the comments below.
Brianne Carlon is the Content Marketing Manager for Kuno Creative. With a degree in journalism, she has more than six years of professional writing experience. She acquired skills as a managing editor in New York City and a public relations specialist for a digital media software company. From blogs and emails to case studies and white papers, she now uses content marketing to help Kuno and its clients build their brands.  
Photo: mutsmuts