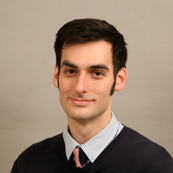 by Steven Shattuck
If you tuned into the April 26thMarketingSherpa webinar, "How to Accelerate Lead Quality & Conversions with Content Marketing Optimization," you learned that good content makes for a better search experience and increased conversions.
In case you missed the webinar, though, here are 3 key takeaways from the presentation:
1) Start With Research:
The foundation of any good content marketing strategy should be research. As cliché as it sounds, the best way to achieve results is to produce relevant and engaging content. Thorough research will empower you to do so.
According to Kaci Bower from MarketingSherpa, your research should be two-fold:
Gauge Content Demand: What are your prospects asking for?
Examine Social Conversations: What kind of content is getting shared?
One of our clients, a global provider of travel medical insurance, has a content marketing strategy centered around informing their prospects and customers on important issues related to travel. For example, they broadcast issued travel warnings through their social media channels. They also produce frequent videos that offer tips for traveling, such as how to pack a suitcase and tips on how to fly with children. Rather than producing content that solely focuses on the offered product or service, they instead provide content that creates value for the consumer.
After completing your research, you should have detected the problems your prospects are trying to solve. Now, you're ready to create content that solves their problem.
2) Cast a Wide Net, But Have a Clear Purpose:
When you have a good idea of what your prospective customers are asking for in terms of content, it's time to choose a format.
Today, marketers are using many different content formats: blogs, videos, images, webinars, articles and infographics, among others.
When deciding, you should identify formats that best connect with your prospects. Don't mimic what others in your industry are doing. Be different from the competition, while staying true to your audience.
If your content seeks to inform, an article or white paper may be best. If your goal is to entertain, consider video. Infographics strike a nice middle ground.
In order to increase our brand equity in the search engine optimization industry, our internal research and development department frequently releases free SEO white papers and guides aimed at informing and educating marketing professionals. We also use video to better illustrate our methodologies, which is useful during the sales cycle.
Don't be afraid to try different formats and measure the results. You may be surprised by what's effective.
3) Optimize Your Content for Delivery:
Content marketing optimization describes the marriage of content strategy and SEO expertise. By utilizing SEO tactics, you can ensure that search engines and users can easily find your content. Be sure to:
Include long-tail keywords in your titles and content
Optimize image title tags and alt text
Use markup language for video
The only way for content to accelerate lead quality and conversions is for it to be discoverable, relevant and effective. According to MarketingSherpa, content creators convert 28 percent more leads, so don't wait to get started!
Categories: