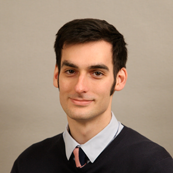 by Steven Shattuck
On the first Friday in May, I had the pleasure of joining Jeff Jordan, the Social Media Product Manager at Adobe, and Beth Perell, VP of Communications & Information Management at Goodwill Industries International for a panel discussion – Feeling Socially Awkward: A Strategy for Measuring this Hip New World – at the inaugural Infinitive Digital BrainFest. Moderated by Ken Harrop, Co-Founder & CEO of Infinitive Analytics, the discussion centered around the measurement of social media activities. For those who weren't able to attend, here are three key takeaways:
Look Beyond the "Vanity Metric"
"What kinds of metrics do you find useful in measuring social media? Which do you find over-rated? Why?"
When measuring your social media activities, it's easy to fall into the trap of getting excited about how many followers, fans or views you have. While those metrics may be a decent high-level KPI, it's important to dig a little deeper into what happens after those users become fans. Are they clicking through to your website? Are they signing up for webinars? How many of those fans actually convert, and when?
Typically, a user will interact with a brand in a number of different ways using a combination of channels over the course of a few days or even weeks before a conversion or purchase takes place. This concept is commonly referred to as Multi-Touch Attribution. How does your social campaign fit in?
Networks Can Have Different Uses for Different People
"What, if anything can you do to monitor whether you've got a hit on your hands? How do you react?"
During the discussion, Beth and I compared the networks that Goodwill and Slingshot SEO use, and why. Interestingly enough, Google+ has been more effective in our community building activities than it has for Goodwill. The opposite is true for our respective Facebook pages. It's no surprise that a B2B brand like Slingshot SEO is going to have different audiences and goals than a B2C brand like Goodwill.
One social network may prove more useful for your brand than others. Research where your target audience is spending their time, whether it's YouTube, LinkedIn, Twitter, Facebook or Google+. Once you know where your audience is, you can begin to tailor your messaging for each network. For example, Slingshot SEO has greater success on Facebook with photos and videos. On Google+, our blog posts and white papers perform the best. On Pinterest, we're sharing infographics in order to build a community around that specific type of content.
There is no "Smoking Gun" Measurement Tool
"What tools do you use to measure social media results? Do you have all your data in one place? Multiple tools? How are the practical challenges in measurement handled?"
Measuring performance can be as difficult as formulating and producing content marketing pieces. Among all three panelists, we unanimously agreed that there is no "smoking gun" for measuring all of your activities. Instead, multiple reports from several different sources may be necessary to get a full perspective of social media activities. This is one reason why enterprise-level brands use Adobe SiteCatalyst to better understand their online activities.
Most of the individual networks have free, internal analytics tools (LinkedIn Page Stats, Facebook Insights, YouTube Analytics) that give valuable, high-level data.
Compare data from those tools to your website analytics and CRM reports to connect the dots between social activity, web traffic and conversions. You may glean some surprising insights.
No matter the size of your business or the industry you're in, social media campaigns should be approached with a goal in mind and measured thoroughly. Don't be afraid to try something new. Fail fast, learn and implement change. Even if it results in temporary awkwardness, at least you'll know your audience that much better for future campaigns.