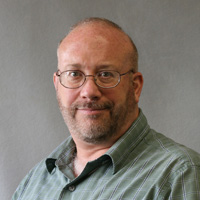 July 12th, 2012
by Mark Thomas
I've been known to set the bar a bit low when it comes to justifying celebrations. The anniversary of my smallpox vaccination, Daniel Boone's birthday and discovering a three-leaf clover while mowing probably don't rise to the level most view as auspicious enough to warrant a pause for a martini. However, when social media platform Google+ celebrated its first year of existence on June 28, I found that I shared a lot of reasons to celebrate this past year in common with it.
New Beginnings
I'd not heard of the term SEO until a week or so prior to my interview with Slingshot SEO in late June 2011. Professionally, I was a veteran school teacher who taught academically gifted students about researching American history. I never thought much about the dominant search engine that helped guide those inquiries – after the students performed their initial investigations in those bound rectangles known as books, of course. While my passion for this work has never abated, public funding for millions of us did.
By late last June, concluding over a year of diligent searching, I responded to job lead for a writing position at Slingshot SEO. Through my job search networking, I received plenty of confident advice on what S-E-O writing was; none of the "tips" proved even remotely accurate, though. Nevertheless, I was hired as a contractor, given plenty of technical support and set to work researching and creating search media content for clients. By coincidence, many of my first assignments dealt with search engine behemoth Google's entry into social networking with their launch of Google+. I now credit much of what I know about creating great SEO content to the lessons I've learned from being a very active Google Pluskateer.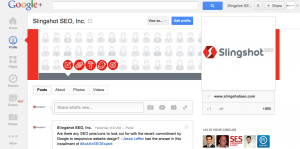 It's all about the content
By July of last year, the Internet was full of comparisons between Google+ and at least one other social network. My research led me to conclude that likening Google+ to Facebook or any other social media platform was more about lazy writing than solid evaluation. By incorporating Circles, Google's social media creation allowed for intentional curation of content and audience. By matching what you post with only the most likely audience – those contacts in specific user-designated Google+ Circles – your content is relevant to a target audience. Anyone who understands how to create meaningful content valued by not just search engines, but by readers who've given signals of interest in your client, can see the connection.
Reaching out to other Google+ users whose posts I found compelling, I saw more patterns that directly applied to my new profession. Just as more users began to trust my posts and add me to their circles, automatically receiving posts I selected for sharing, blog owners began to find articles I penned reliable. Those blogs gave the cold shoulder to spammy or irrelevant content while increasingly accepting the better content that came from Slingshot SEO. As for author authority, the general faith given to content produced by certain writers, Google+ has been a great classroom for me and, at last count, 175 million other account holders.
Converging Growths
During this past orbit around the sun, I've been able to use Google+ to figuratively sit at the feet of industry gurus. AJ Kohn, Michael King, Matt Cutts and Rand Fishkin are all in my SEO circle, as is Papa Slingshot himself, Jeremy Dearringer and the Slingshot SEO Google+ page. I follow their updates, ask top SEO leaders for advice and routinely receive thoughtful responses from these experts.
My life has seen some pretty welcomed changes since June 28 of last year. Some of these developments were directly related to what I learned since I wrote my first few content pieces about Google+. I've become part of a vibrant, international community of fellow Pluskateers, and more importantly to me, I've been welcomed into a professional family here at Slingshot SEO. Both offer great reasons to celebrate, and I look forward to putting on a conical cardboard cap come next summer.