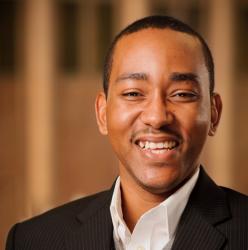 July 16th, 2012
by Muhammad Yasin
Influencers—that is, people on social media who have a large following, easily influence trends, and can drive immense amounts of buzz with one share—are the celebrities of the social media eco-system. These influencers exist because of the quality of content they produce and share. Their opinion is valued in the communities they represent, and others in those communities come to them for honest content and advice. That being said, influencers are very valuable assets to your e-marketing efforts if leveraged properly. There are two approaches to leveraging this celebrity status. The first is to engage an already existing influencer and convert him or her into a brand advocate; the second is to create your own influencer from scratch.
Convert an Existing Influencer
Although existing influencers are immensely valuable, they require a lot of work on the front end. Many of them are used to receiving constant pitches from online and offline marketers on an ongoing basis. As a result, most of the concepts they are pitched are not high quality. These pitches often reach the point of filtering into a spam folder based on sheer volume and content.. Influencers tend to be hesitant to engage with people they don't already know.
The keys to a successful pitch are thorough research and lots of patience. Learn what the influencer already curates. Once you have a  feel for their style of content, either create or identify new content that fits their niche perfectly. Approach them on a friendly basis and, after you've developed a relationship based on mutual interests, offer your content.
I recently worked with friend, T'ai Rising-moore, to do a  small and unscientific test on the effect of influencers on Pinterest. T'ai is a professional make-up artist/stylist and an early adopter of Pinterest. She has a number of boards on Pinterest, and at the time of our test none of her boards had fewer than one million followers!
What is most remarkable about her network, from a social SEO perspective, is that T'ai leveraged no SEO strategies to gain her huge following. In fact, much of the way she creates and shares content flies in the face of conventional SEO practices. In order to fully leverage her influence, we needed to find a way to connect to her exact niche. We chose to create a video in which she explained how to pack a travel make-up kit. After T'ai shared our post on Pinterest, what happened was astounding. Without any keyword tagging, we saw over 300 re-shares of the content and 1,100 visits to our website in the first three hours! Four months later, we still receive referral traffic as a result of this one social share.
Those numbers alone show that engaging an influencer can and will work, even in a boring industry like my own. The unfortunate downside to engaging an influencer is that you cannot do it often. Just like any relationship, a marketer/influencer relationship is bound to fail if either party is continually asking for favors. Also, influencers are known for providing varied and engaging content. If their network perceives them as continually sharing content from just your page, they lose their positive reputation of distributing unbiased content. To protect against this content bottleneck, cultivate multiple influencer relationship so you can space content out between them.
Create Your Own Influencer
Creating an influencer is just that: you create your own social media accounts, share content, and building a following. The created influencer account is probably tied to your company's social media in some way, but is focused on a certain niche that draws in followers based on the specificity of the shared content. The benefit of this approach is that you own the content distribution channel and can share a greater volume of owned content at more frequent intervals. However, it can be extremely challenging to start a great account from scratch. Find a social channel that your target demographic is active in and that you are already adept at creating content for.
Recently I received the task of supporting an adventure travel campaign via social media. In connection with this, I created commissioned an amazing interactive infographic to use as the hub of my social media efforts alongside product pages. One of the things I had to consider was
How in the world I would push this infographic successfully, considering the very short timeline I had for preparation. I couldn't depend on having enough time to develop strong relationships with existing adventure travel influencers. As a solution, I created an Adventure Travel Facebook page and shared articles and other content that focused completely on the target demographic. In the 4 weeks leading up to the campaign, I built up a network of over 15,000 followers who were looking for adventure sport related content.
This highly engaged network was critical once we were ready to launch the campaign and begin promoting our owned content. We had developed a good track record of social traction over the few weeks since launch by cultivating conversation on the page and learning exactly how to approach the community. Upon posting, the infographic garnered 2,000 likes, 116 shares and reached over 3.9 million people.
Putting in all this work to promote on infographic may seem like a lot, but the numbers speak for themselves. As a result of this social spread, we received over 50,000 visits to this one infographic and began receiving invitations to contribute to well-established adventure travel sites. In addition, we now have a dedicated community of individuals with the perfect demographic profile who we can market to in perpetuity.
The Final Point
There are pros and cons to both engaging and creating influencers. Either approach requires a lot of forethought and hard work. You may find what is most beneficial to your brand is a combination of both approaches. One of the reasons our infographic was able to become our most popular piece of social content was because it was shared not only by our created influencer, but also because it was seen and re-shared by existing influencers. By combining both engaged and created followers, your content can reach an untold network of followers.