by Rasheite Radcliff
We have heard many times that any press is good press, but let's be honest with ourselves—bad press does not stimulate the loyalty a brand wants and deserves from its customer or client base.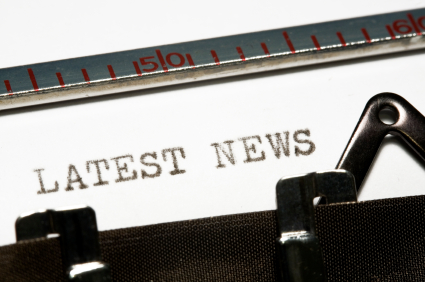 When you think of press releases you think about something timely and newsworthy—a charity event for breast cancer or the release of a new Apple product both deserve attention. No one pays much attention to a press release about nothing. And beyond its newsy appeal, a press release has to offer a high standard of content.
We live in a time where life happens by the second, and there is never time to stop. We want things fast, and there is one great source to get it: Google.
The Next Level of Press
What does this mean for press? Well, not much if you aren't concerned with SEO. If you are—and you should be—get ready to take your "Good Press" to the next level.
Next level press releases might be hard to visualize. What more can you do with a press release beyond a stunning headline complimented by inviting and informational language that appeals to your audience? The simplest answer is to insert a link. A link will add value to what you share, and if you use platforms like Market Wire, you have the potential to get headline impressions on authoritative online news outlets like MSNBC, CNN and the LA Times.
When your press release appears on such sites, search engines notice, and if search engines pick up on your activity then users will find you.
Now remember, when I say "insert a link" I'm emphasizing it is the simplest answer to your business's next level press. There are some details to consider. Of course all press releases begin with a title, and because your title is a first impression, it deserves to include a keyword phrase. But be careful not to make your title too long—it doesn't need to encompass the entire story; that's what the release is for.
Strategize to Optimize
When it's time for the story don't just drop your keyword into your release. Be strategic and think like the user you are trying to attract. Select 2-3 keywords to use in your release, and give those keywords a long-tail. Doing so will help you capture the maximum amount of results in search.
As we evolve and adapt to technology, so should our press. The internet is replacing the value of word of mouth, and if it hasn't it is surely well on its way. Keeping that in mind, your press just isn't good press if it doesn't carry SEO value. Google recognizes brands, and it does so by associating all kinds of online content. Brands produce press to draw attention. Without optimized press releases, your brand is not getting all the associative value it deserves online. Insert this notion of next level press into your strategy, and enhance your online presence in ways you never imagined.